Benefits of sobriety
Sobriety motivation if you're wanting to quit drinking. Here's benefits of sobriety that I learned. Focusing on the benefits of being sober can help give you the push you may need to quit drinking.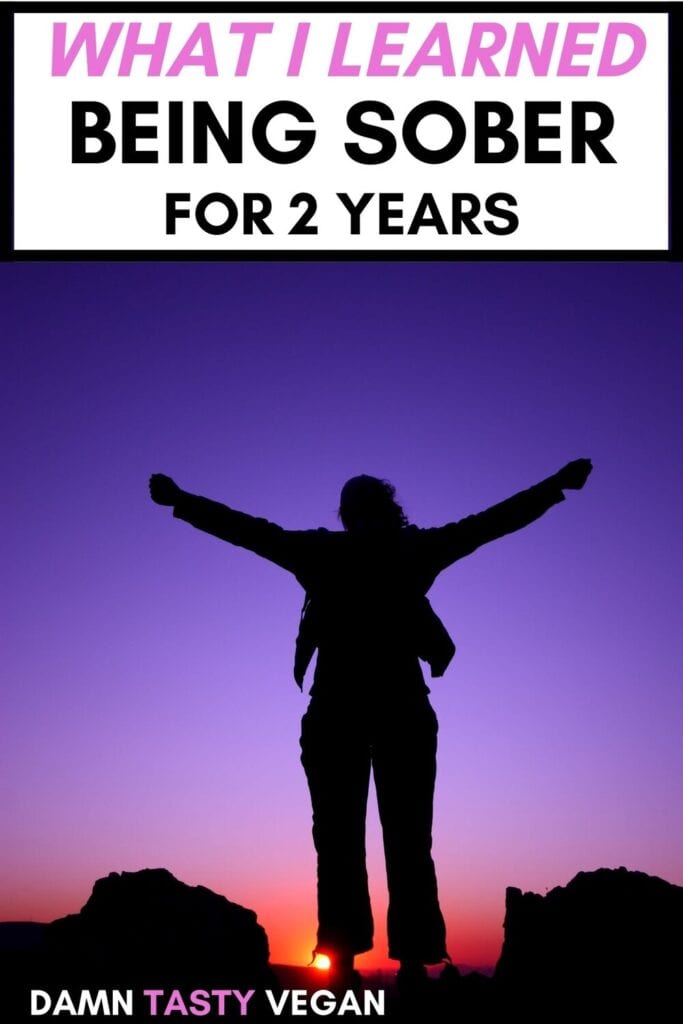 I am so fucking proud of myself.
Ever since my early 20's I've struggled with alcohol. I've never been able to have just one or two drinks and be good with that.
I tried for years to get my drinking under control, only to fall back the second the weekend rolls around, or something stressful happens in my life.
I finally got sober January 2019 and I said I was going to stay sober until I didn't need alcohol to socialize anymore. I wanted to completely change my relationship and dependency on it.
Well, it's stuck since 2019, mainly because I found so many benefits of not drinking.
I couldn't be happier that I was finally able to commit. Otherwise, I would have never known all of the amazing things waiting for me on the other side of sobriety.
I've finally been able to change my relationship with alcohol.
Now, I enjoy one glass of champagne or wine a year or I'll take a sip of my husband's beer if he's trying a really delicious microbrew and it doesn't have to devolve into a nightlong binge-fest.
Before, I would have never been able to stop at one sip.
But because I found so many benefits of sobriety, I no longer have the desire to drink, or feel like I'm missing out on anything.
If you'd like to learn how I got sober, click on that link to watch my video.
There were five things that had to be in place.
One of which was to change my mindset by focusing on all of the positive things of being sober, instead of "what I was missing out on".
So, if you're struggling with a drinking problem, and need some motivation to quit drinking, here are 10 things I learned from being sober.
Benefit of sobriety: I have more mental energy to focus on being productive and building the life I love.
Managing a drinking problem takes a lot of mental energy, and it's no fucking fun.
I didn't realize how much mental energy I was spending on managing my problem, until I quit.
Before I was sober, I would constantly have thoughts like :
I'm only going to have one glass of wine at dinner tonight
Well, I already messed up, might as well have a few more
I should drink a glass of water in between drinks
Am I sober enough to drive?
Can they smell the alcohol on my breathe?
Beer makes me fat, so I should stick with wine tonight.
Once I freed up that mental energy, I was able to focus more on creating the life I loved, instead of numbing myself while living one I wasn't happy with.
I can still have fun without being drunk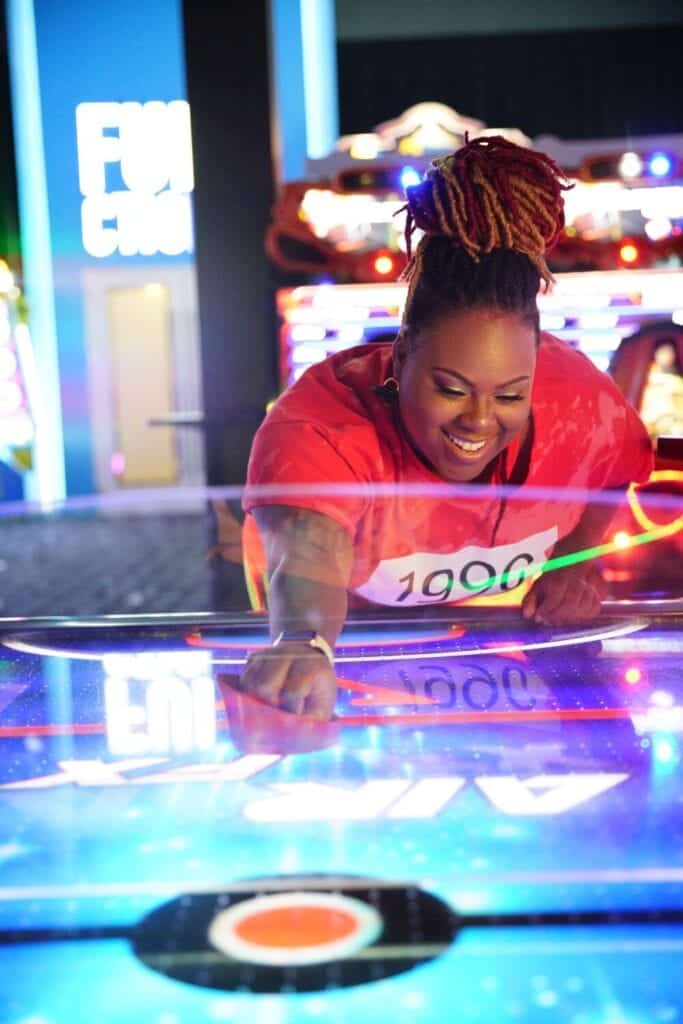 When I first stopped drinking, I thought it would mean I would have no life, and socializing would be unbearable (I mean, as an introvert, it still kind of is LOL)
Honestly, I don't really hang out at bars anymore, unless I'm playing a gig (I was a professional musician before COVID)
I realized the fun wasn't coming from drinking, but being able to relax and spend quality time with people I love, doing things we enjoy.
I can still enjoy time with my friends, and it doesn't have to revolve around drinking alcohol.
There's so many things that are a lot more fun than drinking
Instead of going to a bar, I've gotten more creative with my down time. I learned that there are so many things more fun than sitting on my ass in a bar and getting wasted.
I discovered a love for activity-based dates like going to an escape room, indoor wall climbing, trampoline parks and strategy board games!
By going to coffee shops and getting some tea together, I can still enjoy getting drinks with my friends.
It forced me to branch out and find new ways to entertain myself, instead of getting stuck just going to a bar.
Being the only one without a hangover is amazing
A huge benefit of sobriety is waking up sober. I can't stress how amazing it is waking up in the morning without a hangover!
It really sinks in when you see how miserable everyone else looks the next morning.
Sometimes, when the feeling of "missing out" comes up when I'm the only one not drinking, I focus on the fact that tomorrow morning, I'm going to feel amazing.
No more binge eating junk food all day long, wasting a whole day because my head is spinning.
Saturdays are spent a lot more productively.
Tea is a great replacement for wine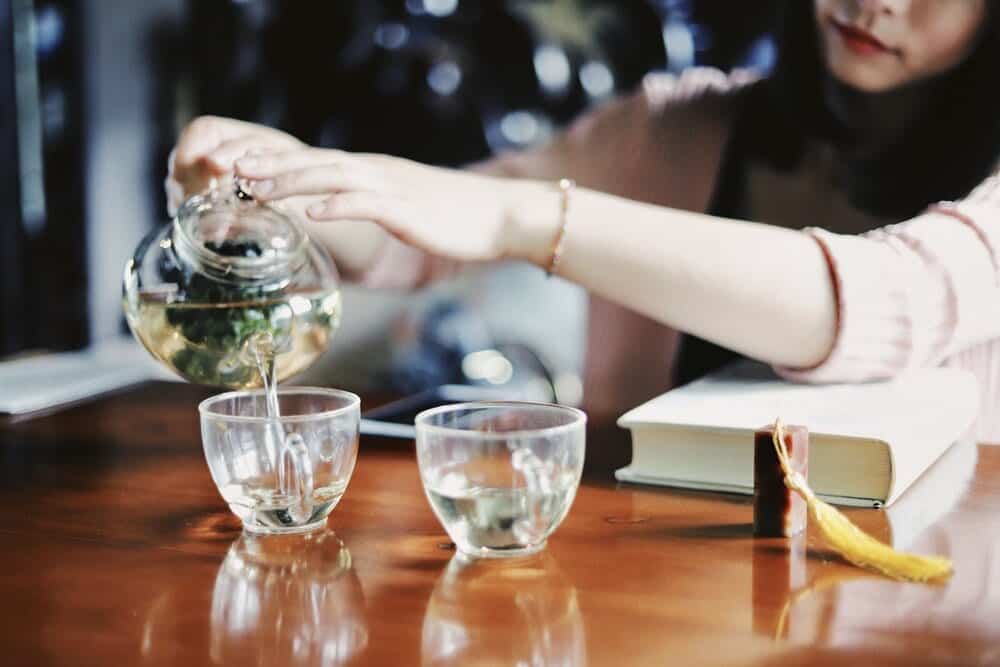 I used to be really interested in the world of wine, and was a little sad when I had to give that up.
I needed something to replace the role of having a glass of wine to relax at night.
Nothing is better suited for the job than TEA!
I've always loved tea, but really started to geek out about it after binge watching the YouTube channel Mei Leaf.
I learned about all the different subtleties, varieties, intricacies and flavor notes of different teas.
I also learned that tea is the perfect drink for when you need to relax at the end of a long day.
Good, loose leaf tea (not herbal tea, but green white, and oolong) has the perfect balance of caffeine and an amino acid called L-theanine.
This amazing combination makes you alert and focused, while simultaneously keeping you calm and relaxed.
I even learned that there's such a thing as getting "tea drunk" if you drink it Gong-Fu style, which is the way the Chinese drink it.
Gong-fu style is when you brew a large amount of leaves for a short amount of time, in a small amount of water.
Like I said, tea is amazing!
I exercise more, I have more energy to exercise
Because I'm not hungover most of the week, I have more energy to exercise.
I also found that I'm more excited to work out, since I don't feel like shit from binge drinking.
Exercise is more enjoyable now because I have a different relationship with it.
Instead of looking at it as a way of burning off my caloric mistakes, I now see it as a way to process my emotions, improve my mental health and take care of my body.
My depression and anxiety are more manageable
Since alcohol is a depressant, when I was drinking, my emotional state would go from super high to super low very quickly.
I would be riding high while I was drunk (unless I drank too much and took it took me to the dark places in my mind).
The next day, during my hangover I would get the most intense panic attacks, or feel severely depressed.
It was a fucking rollercoaster ride.
Now a days, I still struggle with depression and anxiety (I have since I was 13) but it's a lot more manageable.
I don't feel like the world is ending.
When I'm feeling like I'm about to tip into a depressive state, I can easily ride it out, or prevent it by taking extra care of myself.
More respect for my boundaries and limits
I used to drink to be able to feel comfortable in social situations, by forcing myself to be more sociable and outgoing. In reality, it takes me time to warm up and open up to people.
Sometimes I would drink just to be polite and stay in situations that made me feel uncomfortable.
I'm now more in tune with when I feel that way, and I don't force myself to stay in situations where I feel extremely uncomfortable.
Now, I allow myself to leave after my social battery has been drained, or if I get a bad vibe from people. I don't drink to get courage to do things that I probably shouldn't be doing in the first place.
I also got a lot of practice learning to say no.
Less regrets and worries
After a night of drinking, I would spend the next morning hungover and feeling like a complete asshole for the way I acted.
I would worry about if I said something stupid or hurtful. If I did something risky that could have harmed myself and others.
I would worry about how drinking raises my risk of certain cancers.
Now I'm more at ease knowing I'm not putting myself or others at risk from being a drunk asshole.
There's enough to worry about in life. We don't need to add to it with a drinking problem.
Sum it all up
There are so many positives to being sober. These were the first to come to mind, but there are so many more.
Focus on all that you're gaining by being sober, and not on what you're losing.
You can still have fun, relax and socialize while sober.
I hope that my journey will help inspire you to get your drinking under control. Even if you mess up, you can always begin again.
Never be afraid to ask for help.
What I learned from being sober (motivation to stop drinking)