Cheesecake factory vegan options. There are many items you can order as a vegan at Cheesecake factory, especially now that they've added Field Roast Chao vegan cheese and Best Foods vegan mayo. This is a great restaurant to accommodate both vegans and meat eaters alike.
Jump to:
🥑 Vegan appetizers
Guacamole and chips - no sour cream
Edamame
Thai lettuce wraps - order no chicken and ask for grilled avocados
Learn to make crispy buffalo cauliflower at home, if you'd like an easy recipe.
🍟 Side dishes
French fries
Green beans - sub oil for butter
Sweet potato fries - order no aioli
Broccoli
Asparagus
Grilled artichoke - no aioli
Sauteed spinach - sub oil fro butter
RIce and beans
🥗 Small plates
Little house salad - order with a vegan dressing from the list below
Korean fried cauliflower - order without ranch. Ask if they batter the cauliflower with egg batter prior to battering. This varies from location to location, so some locations, it may be vegan.
Avocado toast
🥬 Vegan salads
Vegan cobb salad
French country salad - substitute avocado for goat cheese
Santa fe salad - substitute edamame for chicken and avocado for the cheese
Tossed green salad - no croutons
Beet and Avocado Salad (Swap the Honey-Yogurt Sauce for any of the vegan dressings listed below.)
SkinnyLicious® factory chopped salad - no bacon. substitute edamame or black beans for chicken, and avocado for blue cheese.
Greek salad - no feta
🥄 Vegan salad dressings
Balsamic vinaigrette
Chinese plum dressing
Shallot vinaigrette
SkinnyLicious mustard vinaigrette
SkillyLicious sesame soy dressing
Spicy peanut vinaigrette
Peanut cilantro vinaigrette
House vinaigrette
🍔 Vegan burger options
Veggie burger - ask for vegan bun, vegan cheese and vegan mayo
Impossible burger - ask for vegan bun, vegan cheese and vegan mayo
🍝 Vegan pasta options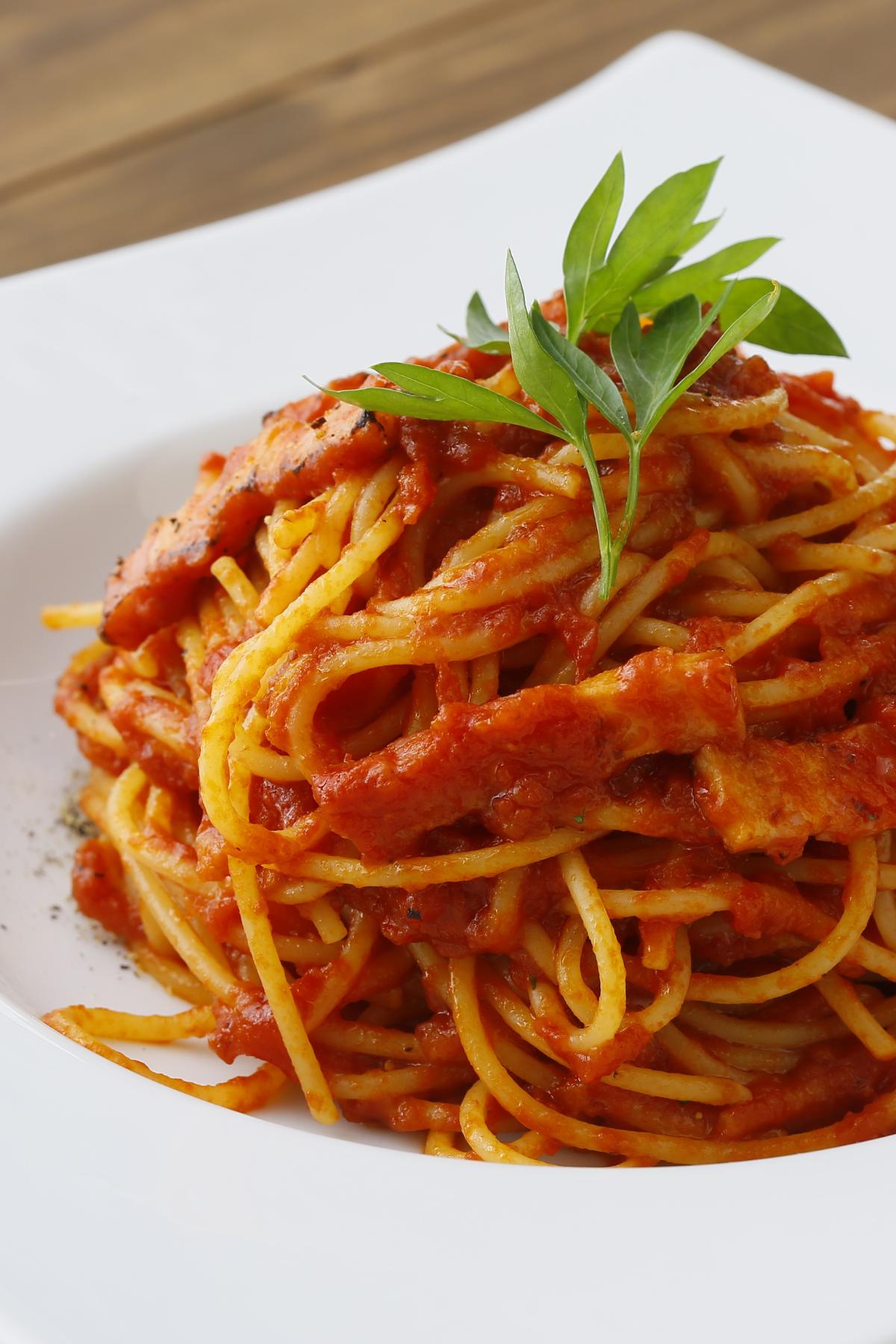 Pasta pomodoro - no cheese
Evelyn's Favorite Pasta - no cheese. Angel hair, penne, bow tie and spaghettini are vegan
If you'd like to learn how to make vegan pasta at home, check out my recipe. It doesn't require a pasta machine and it only has 3 ingredients.
🍕Vegan pizza options
Spinach and mushroom flatbread pizza - no cheese
Roasted mushroom flatbread pizza - no cheese
Flatbread pizza - no cheese - add roasted vegetables
🌮 Vegan Mexican options
Sweet potato enchilada - no cheese and no sour cream. Add extra black beans
Factory burrito grande - substitute black beans for chicken, no cheese and no sour cream.
If you'd like to learn how to make a vegan taco at home, check out my tofu and black bean taco recipe.
☕️ Vegan breakfast options
Veggie omelette - no eggs and no cheese, extra veggies. You will basically get sautéd veggies with potatoes and toast. You could also order it that way as well.
🚙 More vegan dining out posts
📖 Menu updates
For updates on their menu, check out the menu here. And to check allergens, check out their allergen menu where you can ask what is made without dairy, eggs, fish and eggs.
❓FAQ's
Does Cheesecake Factory have vegan cheesecake options
Cheesecake factory doesn't offer any vegan cheesecake options at the moment. But they are slowly improving their menu to be more vegan friendly, so hopefully they will have that option in the future.
Is the Cheesecake Factory bread vegan?
The vegan bread options at Cheesecake factory include sourdough bread, wheat baguette (not wheat toast), brioche bun, and white toast. Their bagels contain eggs, so the bagels aren't vegan.
Does Cheesecake Factory have vegan cheese?
Yes. Since 2022, they started offering Chao dairy free vegan cheese on their menu. Their impossible burger is now 100% vegan. They also offer vegan mayonnaise as well.
🍰 Sum it up
And that's how you can order vegan off of the menu at Cheesecake Factory. It just takes a little modifying with certain items, but others already come vegan like the vegan cobb salad.
It will show that items with mayo on it contain eggs and dairy, but they are vegan as long as you replace it with vegan cheese and mayo.
Share this article with a friend who you think it could help out!