How to replace eggs in baking
Vegan egg substitute guide for beginners. Know how to easily replace eggs in baking for binding, moisture, leavening and structure. Yes, it's completely possible to have your cake and eat it vegan too!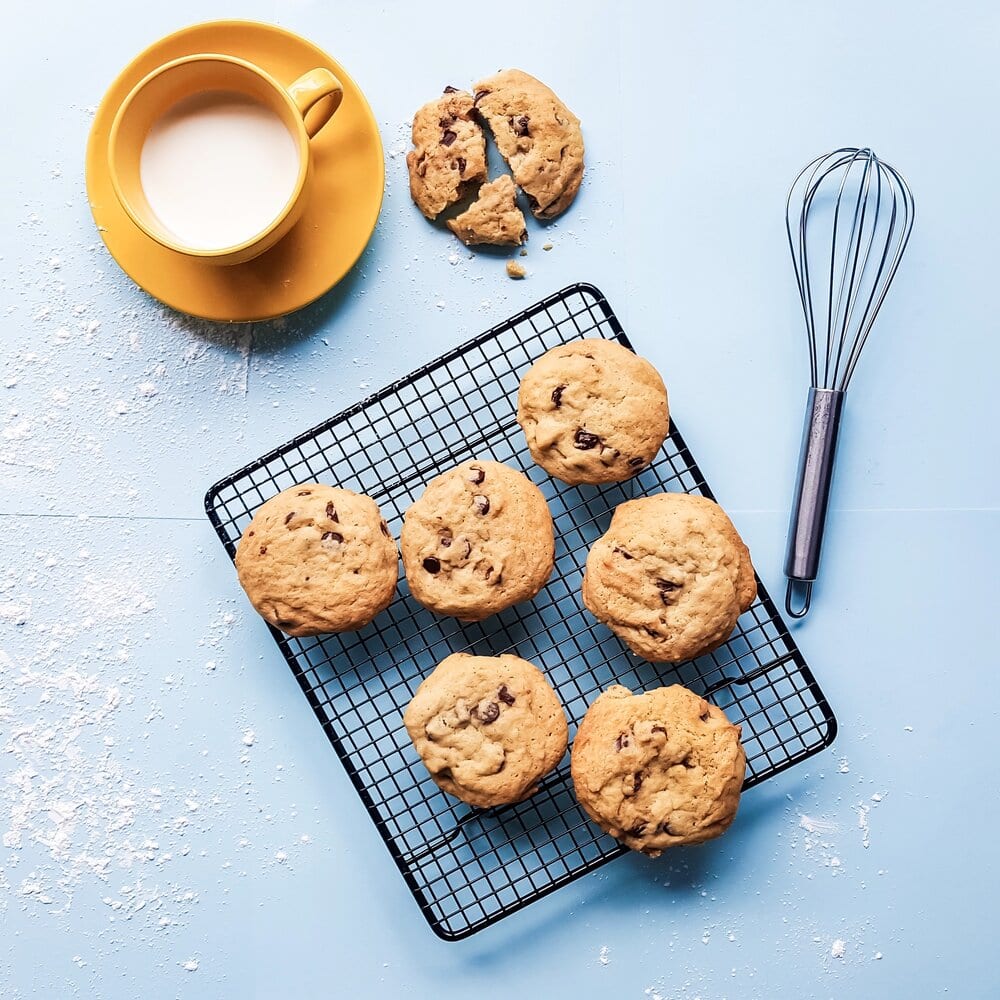 Going vegan can seem extremely daunting in the beginning. It may feel like learning a whole new language.
Don't worry. Once you start "speaking" vegan, you will be able to whip up your new favorite recipes with ease.
I promise, there is a vegan way to make ALL of your favorite foods.
I've compiled a list of different ways you can replace eggs in a recipe.
Before you start
In order to have success with vegan baking, you need to know if the eggs are being used for structure, binding, moisture or leavening.
Sometimes you need to combine different vegan egg alternatives to create the best vegan egg substitute.
If you're replacing more than two eggs in a recipe, it would be best to find a vegan recipe for that dish, instead of trying to veganize a recipe.
The reason being is that any time there are three or more eggs in a recipe, the eggs are serving a very specific purpose. Most of the time it's to create structure in a recipe.
So, in order to replicate that same structure, you need to know how to achieve that without eggs. A vegan recipe will know exactly how to do that.
Aquafaba
3 tablespoons of aquafaba equals one whole egg
2 tablespoons of aquafaba equals one egg white
What is aquafaba?
Aquafaba is the water from a can of chickpeas, white beans or even tofu. The protein and starch structure is similar in to egg whites and is a great vegan egg white alternative.
How to use aquafaba
After you measure out the amount you need, make sure to whip it with a fork for a minute or two until it's frothy. This will activate the proteins and starches so that it is a better binding agent.
An easy way to store aquafaba is, every time you use a can of chickpeas, drain the liquid into an ice cube tray and then freeze them.
Once they're frozen, transfer to a freezer friendly bag and store in the freezer. That way you always have some aquafaba on hand, without always having to open up a can of chickpeas.
Aquafaba works really well for binding in baked goods. It creates tender, fluffy baked goods. It's great for light and fluffy banana bread, cookies and brownies.
It can also be whipped up and used as a vegan egg white replacer for vegan meringues, mayonnaise, frostings and mousse.
To make these, just blend the aquafaba with an electric blender until it starts to form peaks and thickens.
To get the best vegan meringues, you need to whip the aquafaba with cream of tartar. This will give it the texture and lift that it needs.
The longer you whip aquafaba, the more thick and fluffy it gets.
Flaxseeds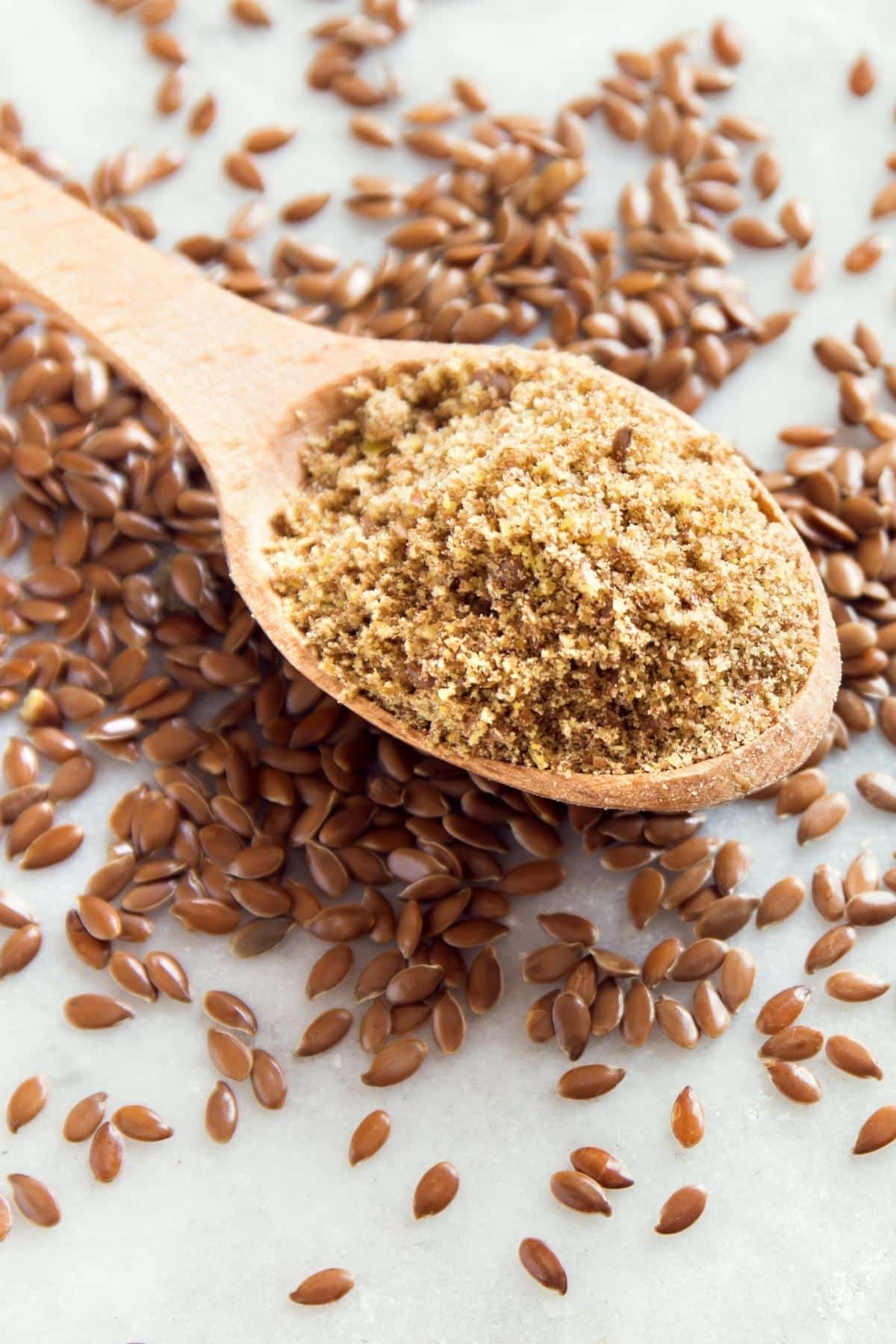 How to make a flax egg
1 tablespoon of ground flax seeds plus 3 tablespoons of water equals one egg.
This is my one of my favorite egg substitutes for baking. This is a great vegan egg substitute for binding.
I love using a flax egg for breads, muffins, lentil loafs (meatloafs) veggie burgers and cookies.
Flax seeds are really good for you and high in anti-cancerous lignans and Omega 3 fatty acids. (1)
Make sure you grind your flaxseeds before making a flax egg, otherwise it won't bind as well. Grinding the seeds also makes the Omega-3 fatty acids more bioavailable.
Check out this easy vegan banana bread recipe that uses flax eggs.
Chia seeds
1 tablespoon of ground chia seeds mixed with 3 tablespoons of water equals one whole egg
Chia eggs can be used in all the ways that flax eggs are used. They are great for binding in baked goods. They also add a nice crunch to them, like in poppy seed muffins. They're fun to add to pancakes and baked goods.
Avocado
¼ cup of mashed avocado equals one whole egg
Yes!! Avocados are an amazing egg substitutes in baking. The fat content is great for giving recipes moisture. Using an avocado can help make your recipes healthier because you won't need to use as much oil or vegan butter.
You can taste a hint of the avocado, depending on what the recipe is, so if you want a straightforward recipe without any after taste, avocado may not be the right choice.
Fruit or veggie puree
¼ cup of puree equals one whole egg.
Fruit and vegetable pureés serve as good moisture and binding agents in baked goods. Some of my favorite are:
Applesauce
Applesauce is great to use in vegan baking. This adds a nice sweetness to your baked goods. It's also great for moisture. Applesauce helps you to cut down on added oil in recipes as well.
Mashed bananas
Use in recipes you don't mind the added taste of banana. Bananas add great moisture to baked goods and are good for binding as well.
Mashed pumpkin
Great for added moisture and for binding. It's also a neutral flavor so it won't add any after taste. Pumpkin is great to use as an egg alternative in yeasted bread and quick breads.
Mashed sweet potato
This is great for brownies. It adds a nice fudgey density and added sweetness. Check out my Sweet potato brownies.
Mashed butternut squash
Butternut squash can be used as an egg replacer as well. Butternut squash can add denseness, so make sure to add more baking soda or powder to counter that.
Baking soda and vinegar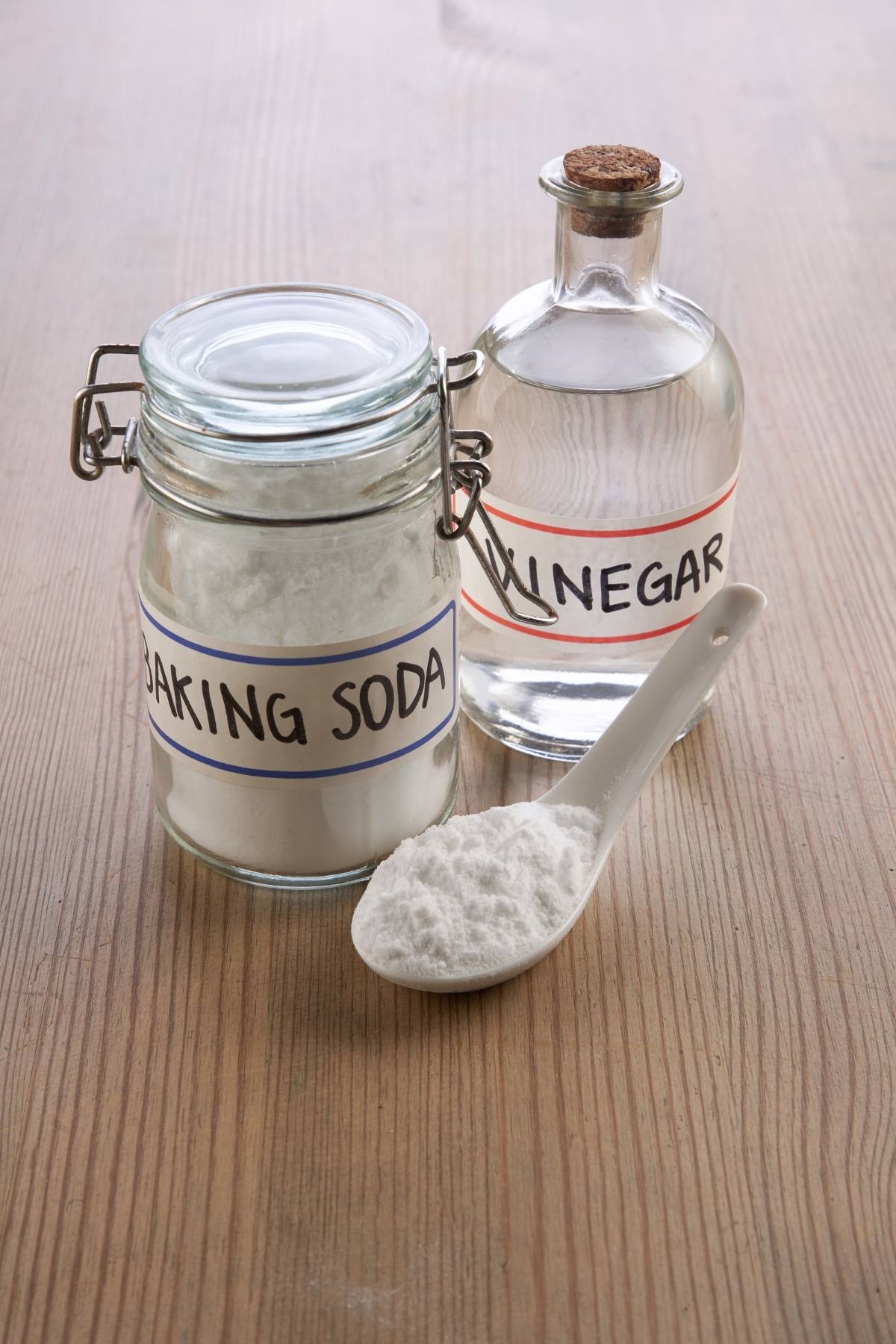 1 egg = 1 teaspoon of baking soda and 1 tablespoon vinegar
Baking soda and vinegar are amazing substitutes for when eggs are used as a leavening agent. This combo makes amazing, fluffy and light pancakes, breads, cakes and cupcakes.
Baking soda and vinegar don't add any binding or moisture to the recipe, so make sure to add that with other ingredients in the recipe.
If this gets too complicated, just search for a vegan recipe for what you're making (for instance, search for 'vegan pancakes recipe' instead of just 'pancakes recipe') the vegan recipe will have the egg replacement all figured out for you.
Check out my easy eggless chocolate chip cookies.
Silken tofu
¼ cup silken tofu = 1 egg
Tofu is an amazing way to add plant based protein to dishes. Silken tofu's creamy texture is a great way to replace eggs in cheesecakes, pumpkin pie, mousse and puddings.
Silken tofu can also add some density, so don't use it in recipes where you want things to be light and fluffy. If you do use it, just counter it with more baking soda or powder.
Check out this easy vegan pumpkin pie to get you started with using tofu in baked goods.
Dairy free yogurt
This can be used similarly to silken tofu.
Yogurt is great to use in baked goods where you don't mind density and moisture, like in quick breads or loaf cakes.
I use dairy free yogurt sometimes in my vegan banana bread recipe.
Chickpea flour
Mix 3 tablespoons of chickpea flour with 3 tablespoons of water to replace 1 whole egg
Chickpea flour is is an amazing, and underrated, all around vegan egg substitute. It's full of protein and works as both a binding and raising agent. The protein content of chickpea flour works amazingly well in creating a similar binding agent and lift as eggs.
Add a little oil and it also adds moisture. When made like this, it has a similar protein, fat moisture, and structure to chicken eggs.
It works great in almost any recipe where eggs are called for.
To make sure you don't have a weird after taste when using chickpea flour, always rehydrate the flour with the measured water amounts above, before adding it to your recipes.
Where to buy chickpea flour
You can find chickpea flour in the baking section of most grocery stores, or in Indian grocery stores.
You will find chickpea flour called gram flour, besan flour, garbanzo bean flour or chickpea flour.
You can also buy it online
Tapioca starch
1 tablespoon of tapioca starch with 3 teaspoons of water = one egg.
Tapioca starch is great to use as a binding or thickening agent for puddings, sauces (like mac and cheese) and condiments. It can also be used to whip up vegan mayonnaise. You can find tapioca starch in the baking section of most grocery stores.
Egg substitute powders
You can find egg substitute powders in many grocery stores, or natural food stores. These are good to have on hand for use in baked goods. All they require is mixing them with water.
Egg substitute powders are great to use in many different baked goods.
Bob's red mill has a good egg replacer.
To sum it all up
And there you have it. See how easy it is to make eggless baked goods?! There are so many ways to replace eggs in baked goods for binding, moisture, leavening and structure. Play around with different egg substitutes until you find your favorites.
Flaxseeds
Chia seeds
Vegetable and fruit puree
Chickpea flour
Egg substitute powders
Tapioca starch
Yogurt
Silken tofu
Baking soda and vinegar
Avocado
Aquafaba
If you loved this article, share it to your favorite Pinterest board by clicking the image below.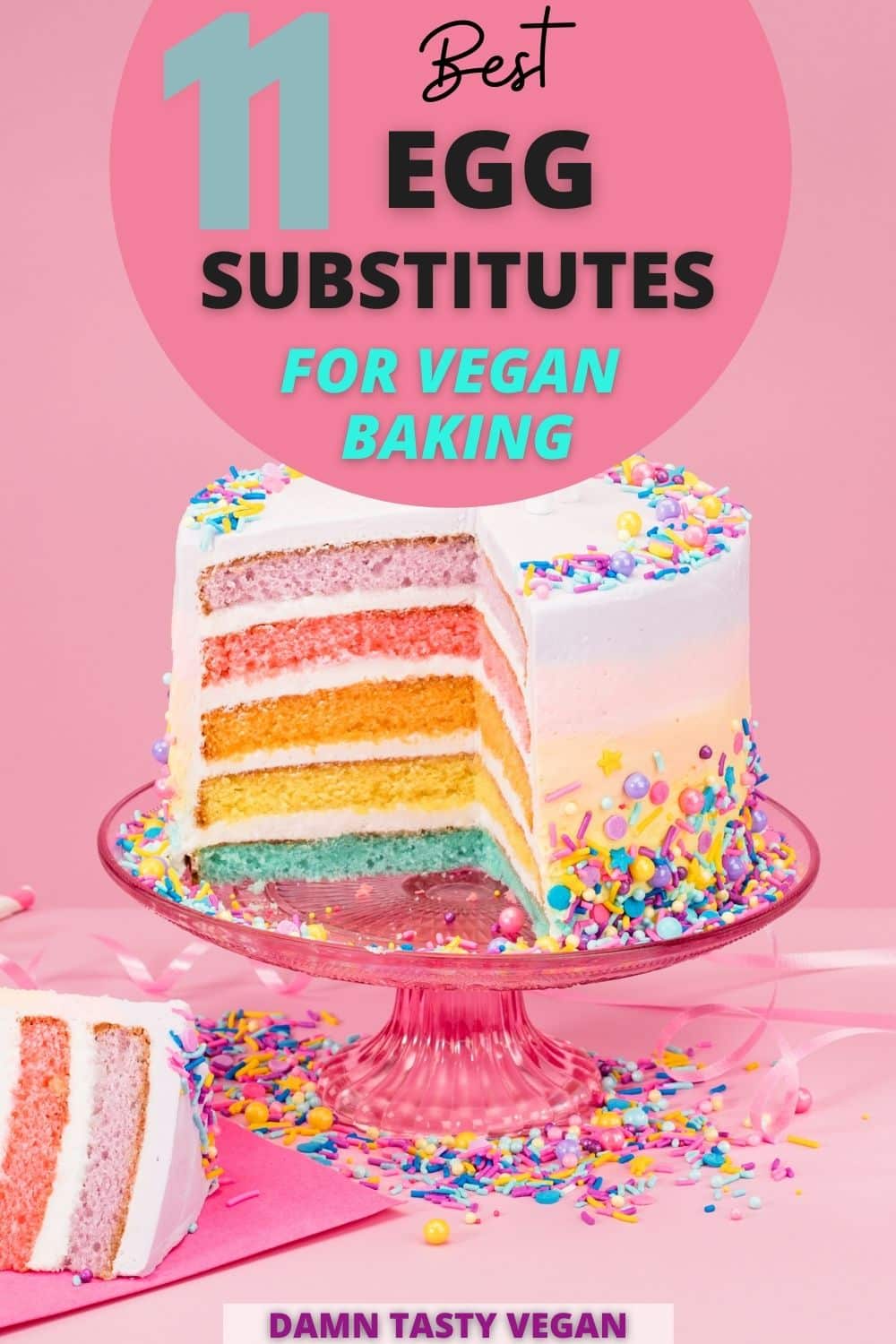 Vegan egg substitutes