Vegan menu items at Chipotle
These vegan Chipotle options are great for a quick lunch or dinner on-the-go. Chipotle is an amazing place to go as a vegan. Especially when you're traveling, since you can find one in most cities. It's also a great place to eat if you're with non-vegans. There is something for everyone here.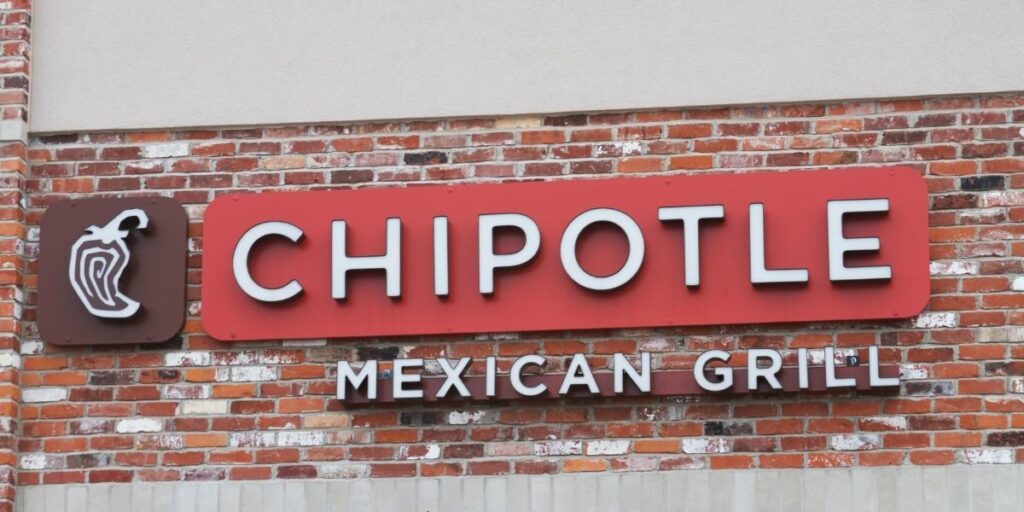 Jump to:
Chipotle is also a really convenient and fast way to get some lunch on your lunch break. Make it even easier by downloading their app and ordering from the app. It's easier to rack up points that way too. I always forget to scan my code when I order in person.
This is a great thing to order because it already comes vegan. This comes with brown rice, sofritas, black beans, tomato salsa, roasted chili corn salsa, and shredded romaine lettuce.
If you'd like more help dining out as a vegan checkout my vegan fast food options guide, my post about vegan Panera bread options, cheesecake factory vegan options and how to eat vegan on the road
🍲 Vegan lifestyle bowl
Like every item at Chipotle, you can customize this and add the veggies, or guacamole.
Chipotle offers two vegan lifestyle bowls:
The Plant-powered bowl comes with Supergreens, Sofritas, White Rice, Fajita Veggies, Fresh Tomato Salsa, Corn Salsa, and Guac.
The Veggie Full bowl comes loaded with White Rice, Black Beans, Fajita Veggies, Fresh Tomato Salsa, Corn Salsa, and Guac. Pro tip: Guac isn't extra when you go full veggie mode
🥗 Salad
To order the salad bowl vegan, just order it with all of your favorite items that aren't meat or dairy. For instance, I'd order it with
Supergreen salad blend
Sofritas
White or brown rice
Beans
Guacamole
Salsa
Make sure not to use the honey vinaigrette because it is not vegan.
🧂 Tortillas and chips
Both the corn and flour tortillas are vegan at Chipotle. The tortilla chips are also vegan.
🌯 Build your own burrito
I love building my own burrito. This is how I would order it
Tortilla
Rice
Black and pinto beans
Corn, tomatillo green salsa and red salsa
Guacamole
Grilled fajita veggies
🌮 Tacos
You can order vegan tacos too! This is how I would order it
Tortilla
Rice
Beans
Sofritos
Lettuce
Fajita vegetables
Salsa
Guacamole
🍚 Brown or white rice
I love their seasoned cilantro lime rice.
🥣 Black and pinto beans
The beans at Chipotle are vegan and do not contain any animal stock.
Pro-tip, Add both black and pinto beans to your burrito or burrito bowl. No need to choose just one! And I always ask for extra.
🍲 Sofritos
If you want an extra bit of flavor and protein to your burrito or bowl, add the sofritos. The sofritos has been a staple in U.S stores since 2013 and recently got added to U.K stores.
Sofritos is braised tofu with spices and it's really delicious.
🥑 Guacamole
The guacamole at Chipotle is vegan! Thank goodness. Some places put sour cream in guacamole, but not here.
🍅 Salsa
All of the salsas are vegan! The roasted chili corn salsa, tomato salsa, tomatillo green chili salsa and tomatillo red chili salsa.
🧅 Fajita vegetables
These add such a great flavor to your meal. They include grilled red and green bell peppers with caramelized onions.
❓ FAQ's
Is sofritas at Chipotle vegan?
Yes! The sofritas is just crumbled tofu that has been cooked and seasoned well. It has a little bit of a spice to it, so be aware.
What items are vegan at Chipotle?
There are many vegan items at Chipotle
Beans, rice, lettuce, guacamole, salsa, tortilla chips, tortillas, fajita vegetables and sofritas.
Summary
There are so many Chipotle vegan options. Chipotle is such a great, easy way to eat vegan while on the road, traveling or on your lunch break. There are endless vegan options here that will leave you satisfied.