Vegan staple foods to have in case of an emergency
Easy and manageable vegan emergency food supply list that will last you a couple of weeks in case you need to stay inside. How to have a well-stocked vegan pantry.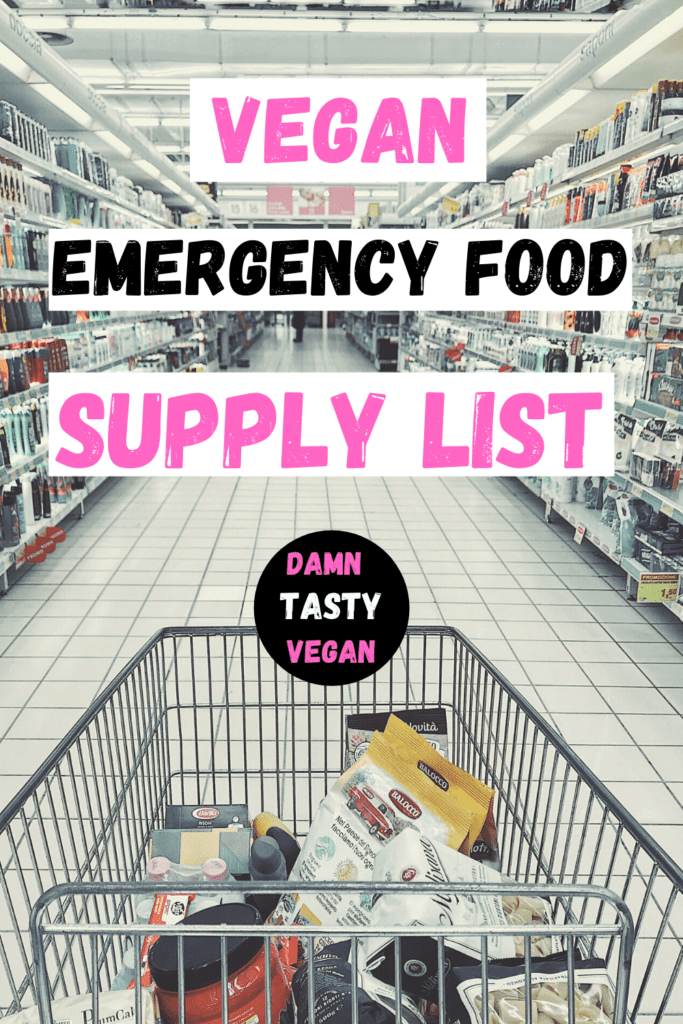 My husband and I have been in Florida visiting my brother for the past few weeks. It's been interesting to watch the coronavirus news unfold from passive "fake news, liberal conspiracy" skepticism to toilet-paper-hoarding panic (think it might be time to install that bidet we've always wanted #SqueekyCleanAssHoleClub)
We're heading back to Michigan tomorrow, so it will be interesting to see what it's like on the road.
We will be coming home to an empty fridge. Since I love having certain staples on hand (beans, pasta and sauces, frozen veggies) we won't be completely out of food. Plus, one of my secret talents is being able to whip up meals from a seemingly empty pantry.
Still, I'm feeling just a teensy bit anxious to get back and get some basic food necessities in case we won't be able to leave the house for a couple of weeks.
I'm sharing with you the vegan food supply list that I'm going to buy when I get home. There's no need to freak the fuck out, I just plan on buying enough for a couple of weeks. I plan on making a lot of soups in my instant pot and pasta dishes.
To keep our immune system up, we're going to continue to make our daily green smoothes. We pack in as many greens and antioxidant rich foods as we can in there.
I've also had an Imperfect Foods subscription for a while now. They deliver produce and foods that stores otherwise wouldn't buy because they look too "ugly". So, I will be buying whatever produce they have on hand this week. It's great because they deliver it right to your doorstep, so I may not even have to go to the grocery store.
If you'd like $10 off, use this link to sign up.
Here is my vegan emergency food supply list that I will be getting.
Beans/legumes
Dried & canned black beans

Dried & canned kidney beans

Dried & canned split peas

Dried & canned chickpeas

Dried lentils - I use this for ground beef alternative in pastas and other dishes
Pantry items
Shelf stable soymilk

Shelf stable tofu

Soy Curls

Extra firm tofu - I'll throw extra in the freezer, package and all. It makes the tofu nice and chewy.

Peanut butter

Vegan Chocolate (hey, it's a stress reliever)

Jelly

Popcorn Kernals

Tahini - I use this to make salad dressings and hummus

Bread

Bread flour - to make homemade bread

Quick rising yeast - to make homemade bread

Pasta shells

Noodles

Pasta sauce

Brown rice

Canned diced tomatoes

Canned crushed tomatoes

Flour tortillas

Lasagna noodles - Lasagna is a great meal to feed you for a few days.

Miso soup packs - in case you get sick and need something light to eat

Vegan canned soups (Amy's brand has a lot of options)

Vegetable bouillon cubes or paste

Curry paste

Coconut milk

Raw cashews - to make creamy vegan cheese and pasta sauces

Nutritional yeast - to make vegan cheese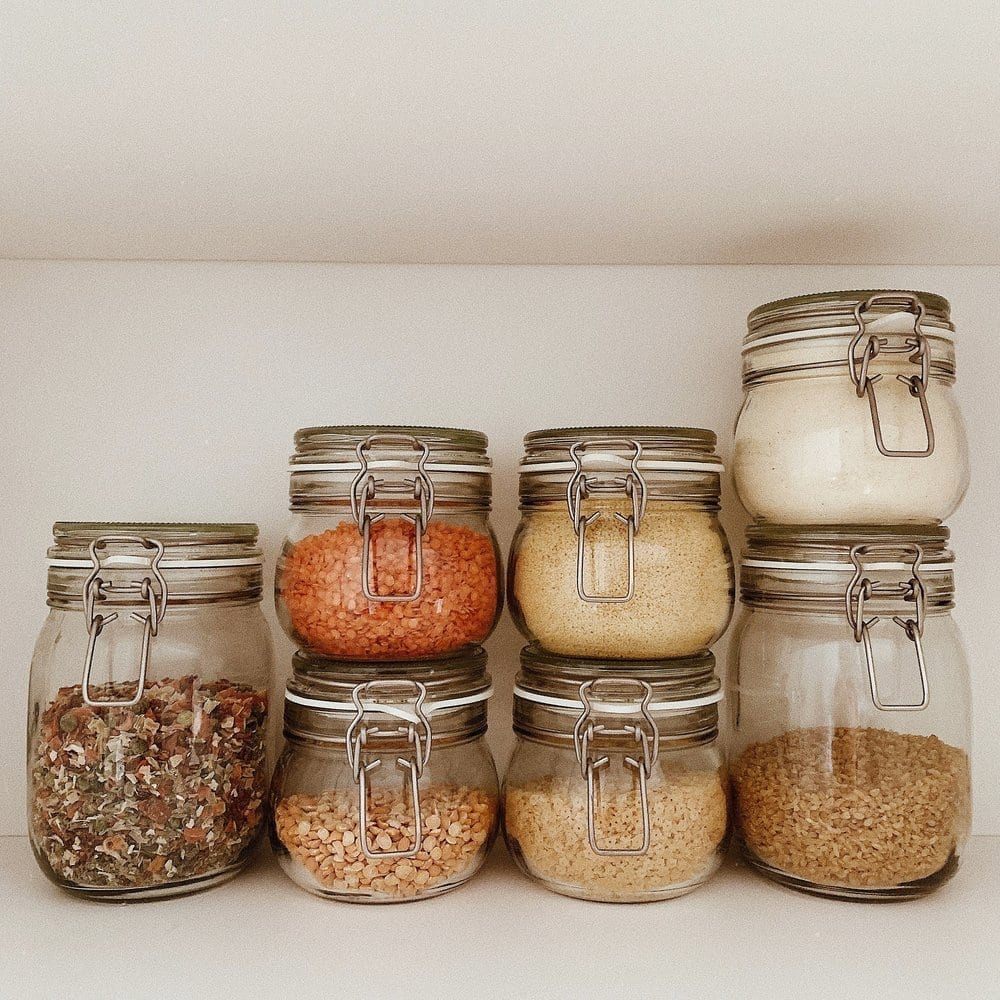 Fruit
Apples - they last a few weeks in the fridge

Oranges

Kale

Bananas

Frozen berries for smoothies - gotta keep that immune system strong
Vegetables
Frozen broccoli

Frozen corn

Frozen bell peppers and onions blend

Frozen spinach

Fresh broccoli

Fresh cauliflower

Potatoes - keep them in the fridge to last longer

Sweet potatoes

Garlic and onions - keep them in the fridge to last longer

Button mushrooms - my favorite meaty replacement

Fresh ginger - I like putting this in my smoothies for an immune system boost
Vegan meat & cheese alternatives
Favorite vegan meat alternatives

Pre-made vegan junk foods (pizza, burritos, chick'n nuggets) - since we won't be eating out in restaurants, I like to have these on hands for the weekends so it feels a little more fun and tasty than the weekday meals.

Vegan cheese (Chao or Violife) - I will DEFINITELY be making my easy stovetop vegan mac and cheese

Vegan mayo (Veganaise or JUST mayo)