Vegan staples grocery list
20 of my favorite vegan pantry staples. These foods make the vegan lifestyle easier to navigate and more delicious. Vegan kitchen food staples. How to stock a vegan kitchen . Beginners guide to a vegan kitchen.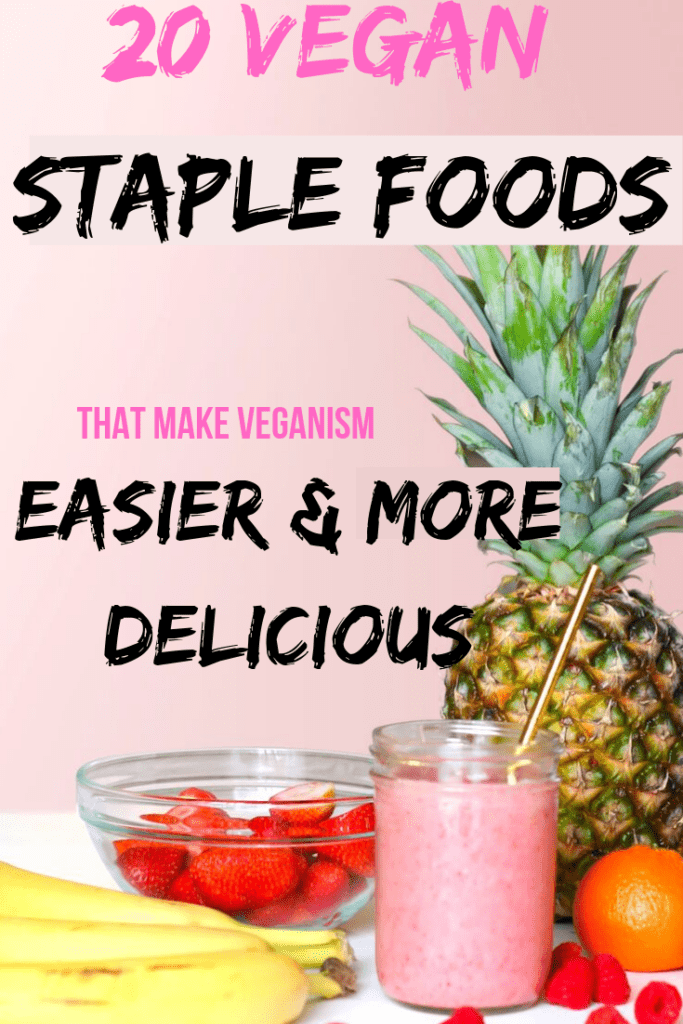 1. Vegan dairy products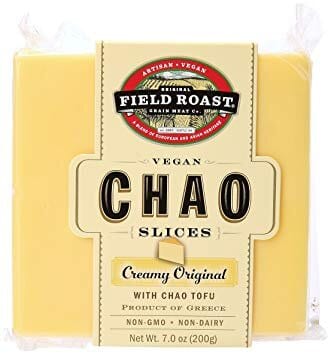 Never again give in to "I could be vegan except for cheese" . If you can afford it, stock your fridge with vegan cheese, milk or yogurt (if you liked yogurt before). My favorite brands are Chao, Violife (their feta is OUT OF THIS WORLD), So Delicious, Silk and Follow Your Heart. Try different brands until you find ones you love.
2. Raw cashews
If you're not allergic to nuts, buy these in-bulk online or in a store (they're way cheaper that way). Soaking and blending raw cashews makes a decadent cream that can be used to replace milk or heavy cream in recipes. Perfect to use in curries, soups, vegan smoked gouda mac & cheese, cheese cake, chowders and many other recipes.
3. Nutritional yeast
This stuff is vegan gold. You will soon become obsessed with it and want to put it on everything. Buy it online or in-bulk at Whole Foods. The small containers at grocery stores are a RIP OFF. This is used as a cheesy flavor replacement.
Be careful if you have Crohn's disease, though. Nutritional yeast could cause pain and flare ups.
For more tips, check out my article How to stop eating cheese without losing your mind.
4. Greens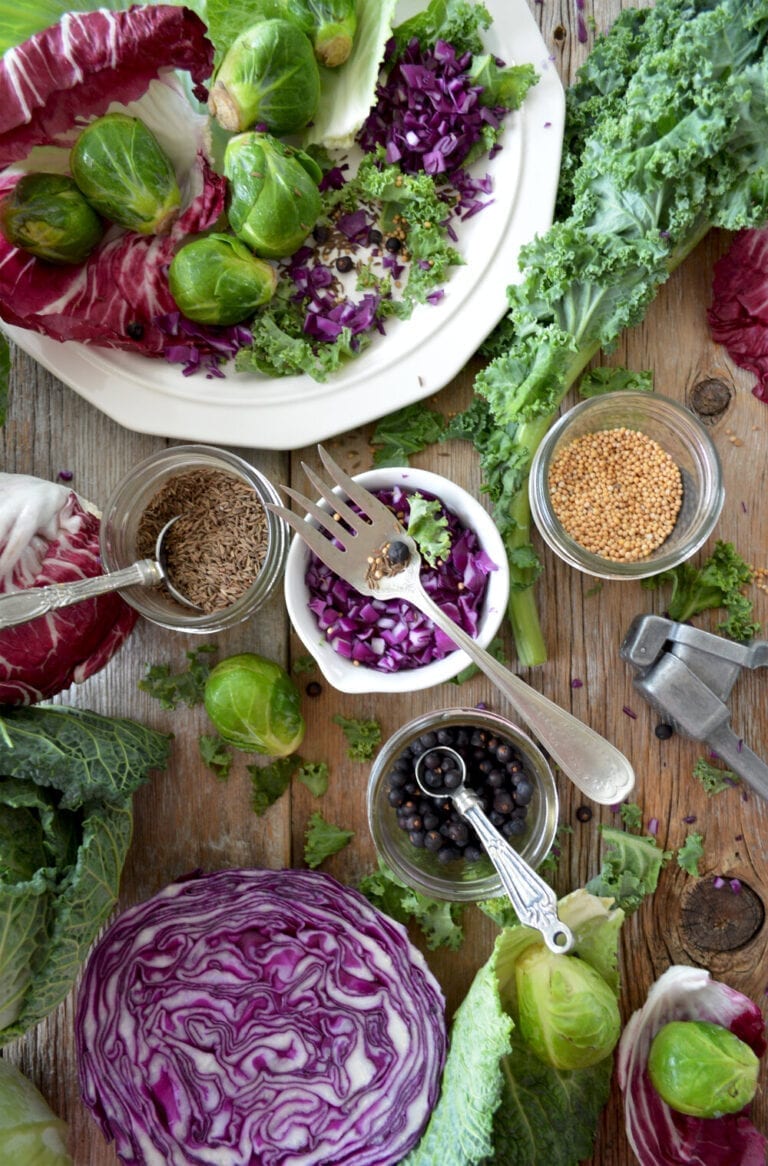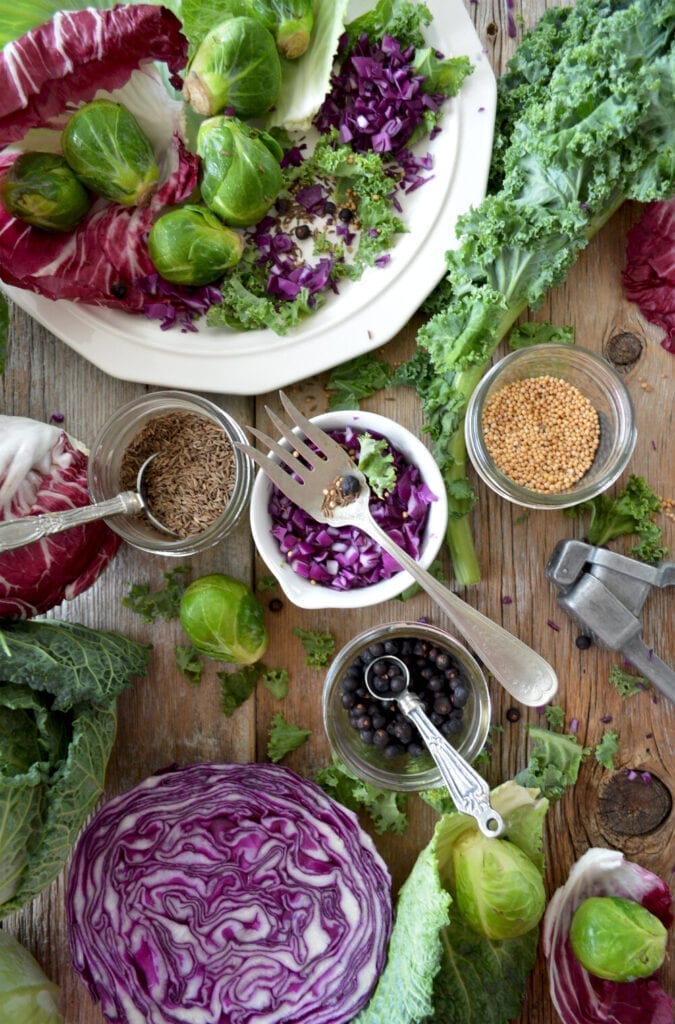 A healthy vegan does not thrive on meat and cheese alternatives alone. You MUST eat dark leafy greens. Just do it! Lightly steam them and drizzle on tahini and salt. Put them in smoothies, eat a big salad. Just EAT YOUR DAMN GREENS EVERY DAY! Kale, spinach, romaine, collard greens, bok choy - the list goes on and on.
5. Ready-made meals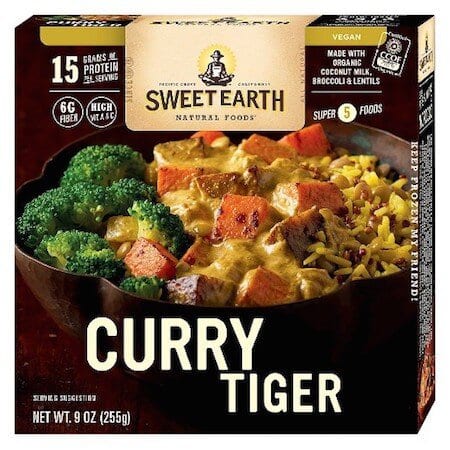 You're gonna have lazy days when you don't want to cook. Have some frozen, or pre-made vegan meals on hand. These foods make veganism feel more approachable and convenient. But, just like any processed foods, don't make a habit out of them. Sweet Earth, Amy's, Gardein and Daiya offer frozen vegan meals.
6. Snacks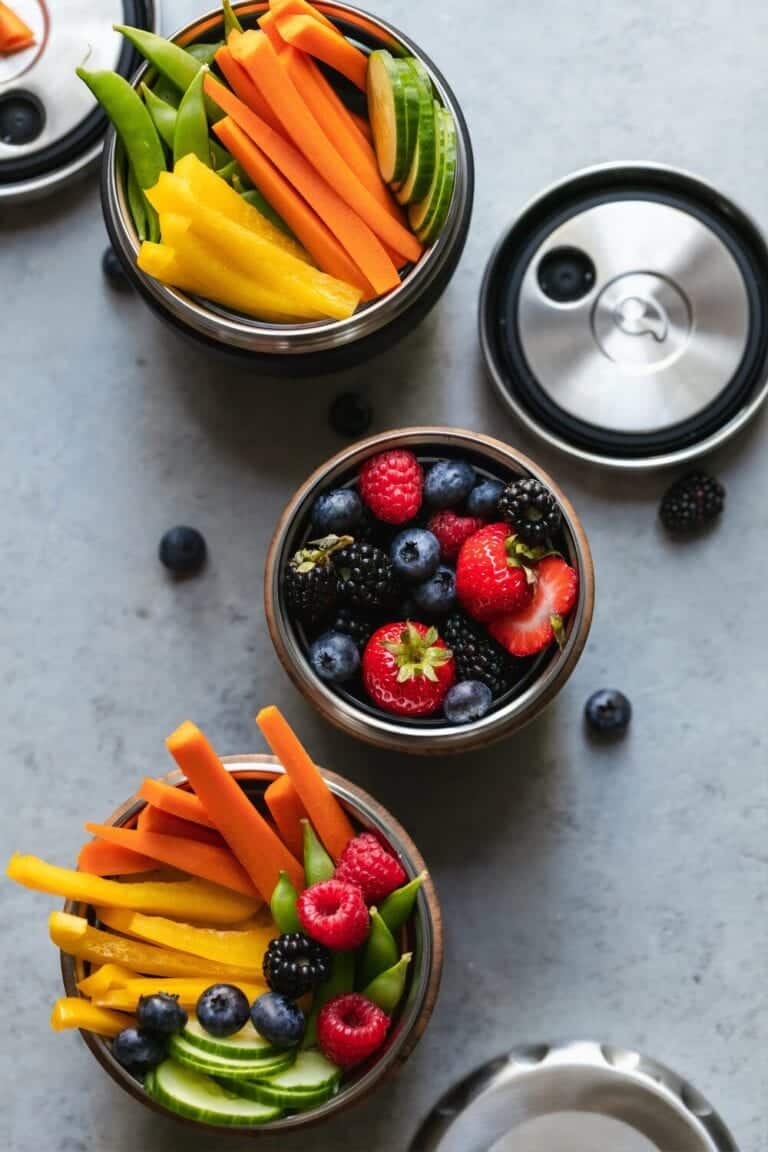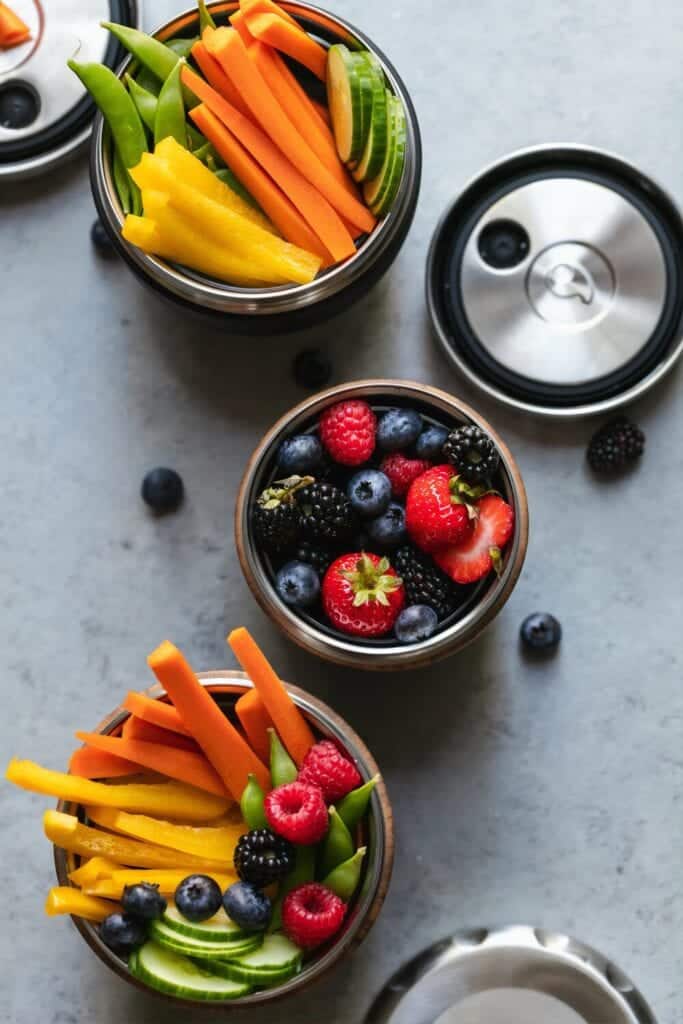 AHS - Always have snacks. LOL! My favorites are fruits, nuts & raisins, veggies and hummus, banana with peanut butter, Lara Bars, rice crackers and hummus and chips and salsa and POPCORN! I air pop it and drizzle with olive oil, salt and nutritional yeast. A hungry vegan is an ex-vegan (or a big grump who doesn't get invited to fun vegan BBQ's)
7. Canned coconut milk
You can find this in the International or asian section of most grocery stores. You use this the same way you would the cashew cream: To replace milk or heavy cream in a recipe. I use canned coconut milk every week. It's also fantastic to make whipped cream, frosting, and coffee creamer
8. Ground flax or chia seeds
These are used to replace eggs to make dishes stick together. You will be using these all the time. To make a flax egg, mix 1 TBL ground flax with 3 TBL water and let sit. You will want to grind up the chia seeds as well to make sure the nutrients are more bio-available. Chia seeds don't usually come pre-ground like flax seeds.
9. Beans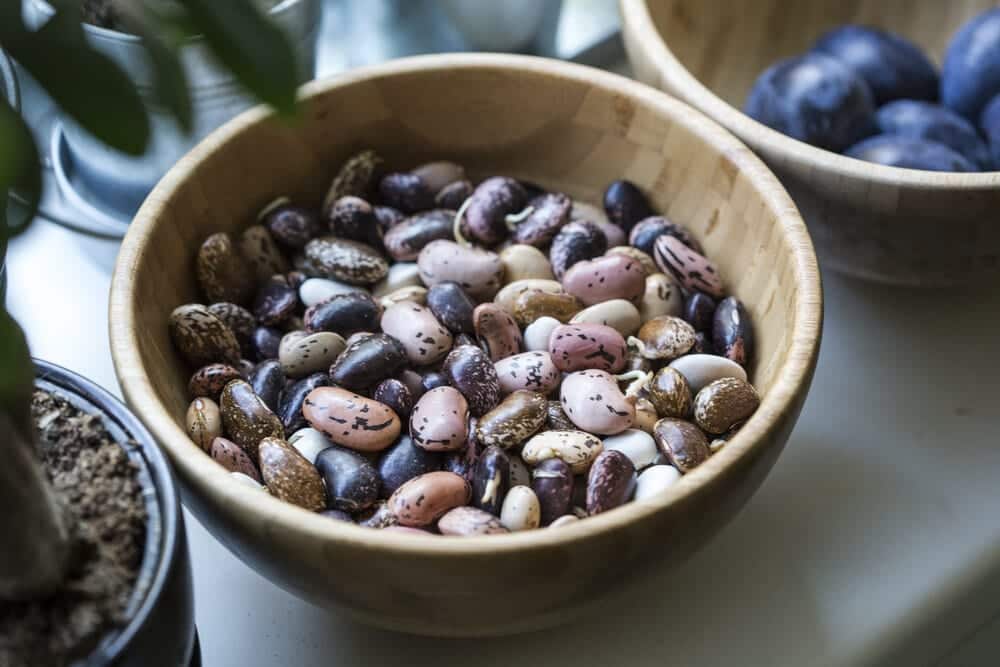 This is a must have vegan pantry staple. To make sure you get your protein and other essential nutrients, it's important to eat beans every day. Your gut will adjust and you will become less gassy in time.
Start with ½ cup every day and work your way up if you become too bloated. You can buy them dried and cook a big batch. Store the extra portions in the freezer and thaw them every week. Or, always have 3-5 cans on hand.
10. Vegetable bouillon cubes or paste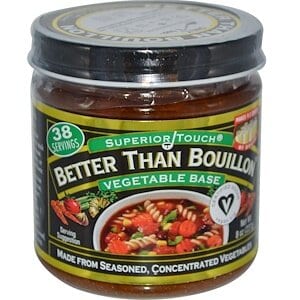 It's way cheaper to buy bouillon and paste than it is veggie stock. I use this stuff every day. They even have chicken and beef flavored vegetable bouillon now. What a world we live in!
11. Plant based meats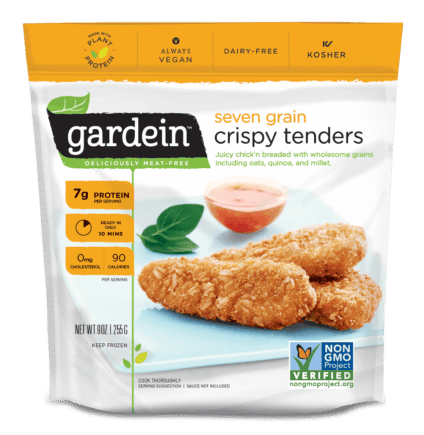 I love having these on hand when cravings hit or when I want comfort food that resembles meals I grew up with. My favorite brands are: Gardein, Beyond Meat, Field Roast and Tofurky (I love their deli slices). There are so many meat alternative brands now, so try them out until you find the brands you love.
12. Liquid smoke or smoked paprika
You can find liquid smoke where they have the BBQ sauce and smoked paprika in the spice section. These are great to have on hand to give dishes that smokey, meaty flavor.
13. Black salt
Also called kala namak. This stuff gives your breakfast dishes that eggy smell and flavor. It's pretty amazing. Use this in tofu scrambles, vegan omelettes and vegan deviled eggs. You can find this online or in Indian grocery stores. Sprinkle this on at the end of a recipe when you're done cooking. Cooking this seems to lessen the eggy flavor
14. Tofu or tempeh
You don't have to eat these to be vegan, but tofu and tempeh are a great source of protein, calcium and minerals. Tofu is extremely versatile and soaks up whatever flavors you cook it with. To make it even easier, buy pre-marinated tofu if you can find it. Tempeh is ridiculously high in protein and is great to use as a chewier meat alternative. Just lightly steam the tempeh first to get rid of its lightly bitter flavor. Soy will not give you man boobs or breast cancer. There is a lot of misinformation about soy. Learn the health benefits of soy.
15. Mushrooms
I swear, when cooked correctly, mushrooms are one of the best meat alternatives out there. Try different kinds. I love portobellos, baby bellas, white button, king oyster, shitake. morelles and chanterelles. Hell, there really isn't a mushroom I don't love. Mushrooms will give dishes an amazing meaty texture if you sauté them in a little oil and salt until they're lightly golden.
16. Frozen bananas
Once your bananas get a little spotty and ripe, peel them, place them in a plastic tupperware or ziplock bag and freeze them. Put frozen bananas in smoothies and they will make your smoothie extremely creamy. You can also make a healthy banana nice cream, or Wendy's frosty alternative.
17. Frozen vegetables
If you want to cut down your time in the kitchen, or if your produce always goes bad, stock up your freezer with frozen vegetables. I love having corn, green beans, broccoli, cauliflower, stir fry veggies and peppers and onions on hand. It's also an easy way to get yourself to eat more vegetables.
18. Supplements
I make sure to get enough B12, DHA & EPA, Vitamin D (in the winter) and iodine. I get these by either eating certain foods (dulse, flax seeds, nutritional yeast), taking a supplement or eating fortified foods (cereal and plant milks). This is how non-vegans get these nutrients as well. No matter what lifestyle you follow, every diet has certain vitamins you need to make sure you're getting, not just vegans.
19. Tahini & Nut butters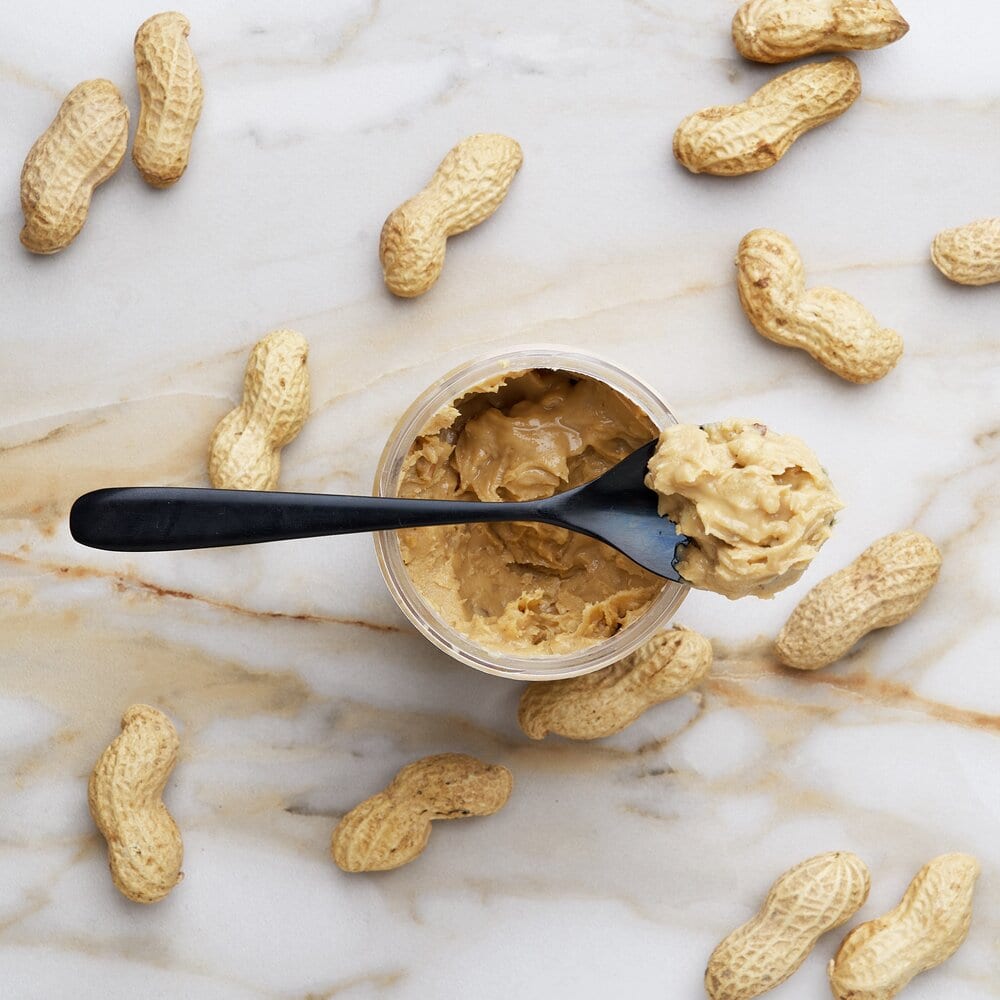 I use tahini almost every day. Tahini is amazing as a salad dressing base or over steamed greens. If you make homemade hummus, you'll need to have this on hand as well. I always dollop some peanut or almond butter into my oatmeal. And there's nothing like toast or banana and peanut butter for an afternoon snack. Nut butters are a great way to get some wholesome fats into your diet.
20. Vegan mayo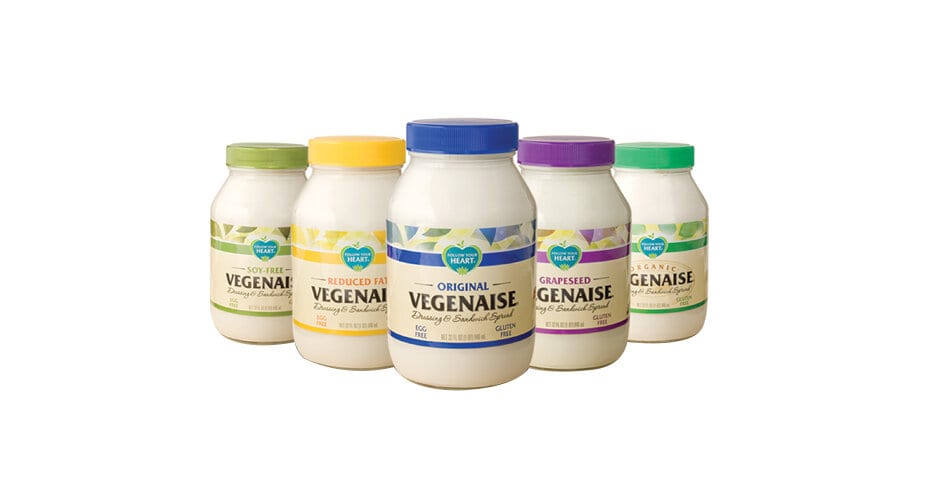 Want to take your veggie burger, sandwich or fries to the next level? You better have some vegan mayo on hand! Vegan foods should feel as satisfying and satiating as foods that you ate before. A good way to do that is to use the same condiments. My favorite vegan mayos are: Vegenaise and JUST Mayo. Hellman's even has a vegan mayo that you can find in most grocery stores.