Easy mashed potatoes
These instant pot mashed potatoes are no drain, dairy free and super easy. Perfect side dish for the holidays. All in one pot.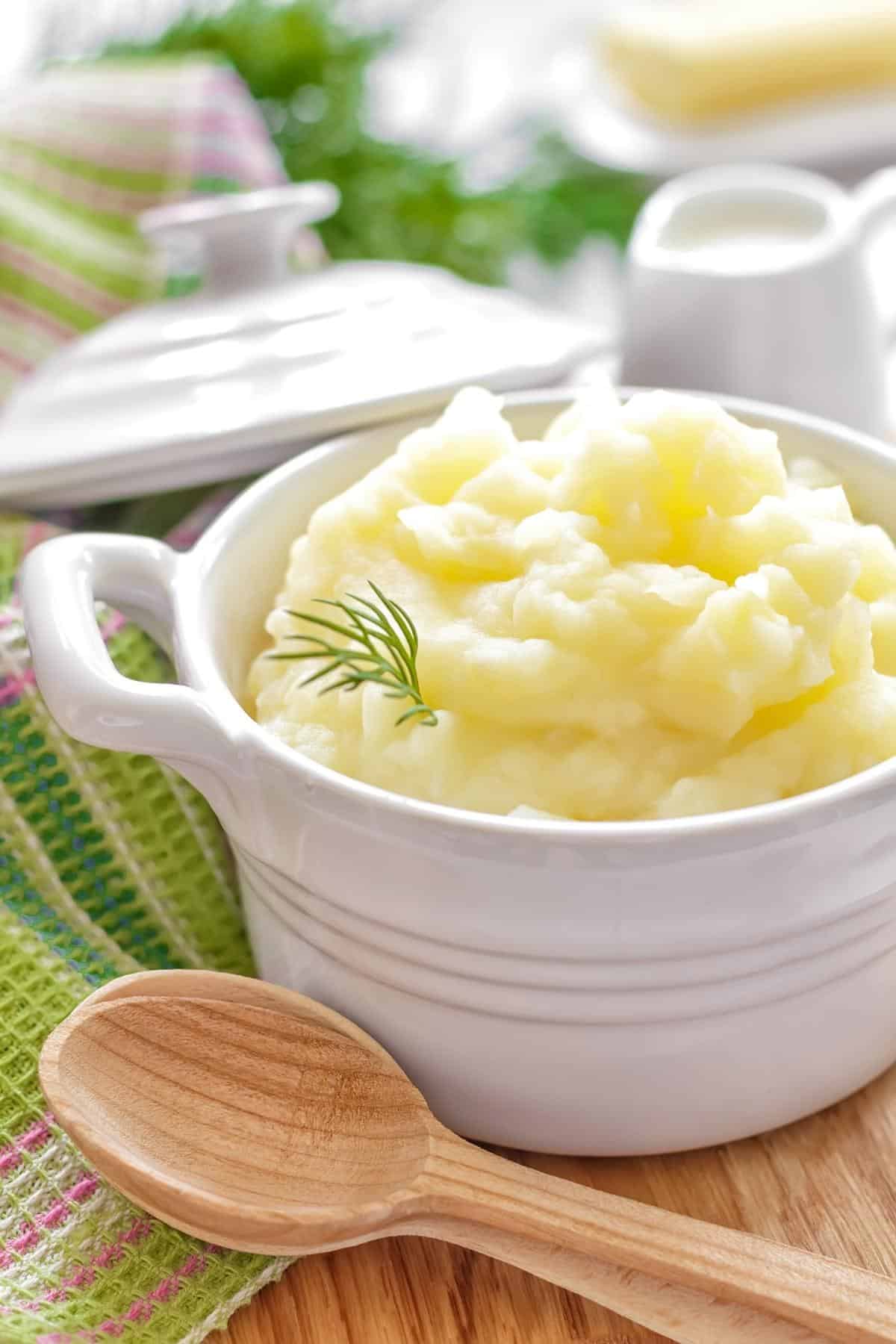 Making mashed potatoes in the instant pot is so easy because it's all done in a single pot, so you don't have to babysit the potatoes as they're boiling over the stove.
You will absolutely love how easy, fluffy and delicious these vegan mashed potatoes are.
These are the easiest mashed potatoes and are perfect for weeknight dinners or special occasions like a holiday dinner.
Best potatoes to use for mashed potatoes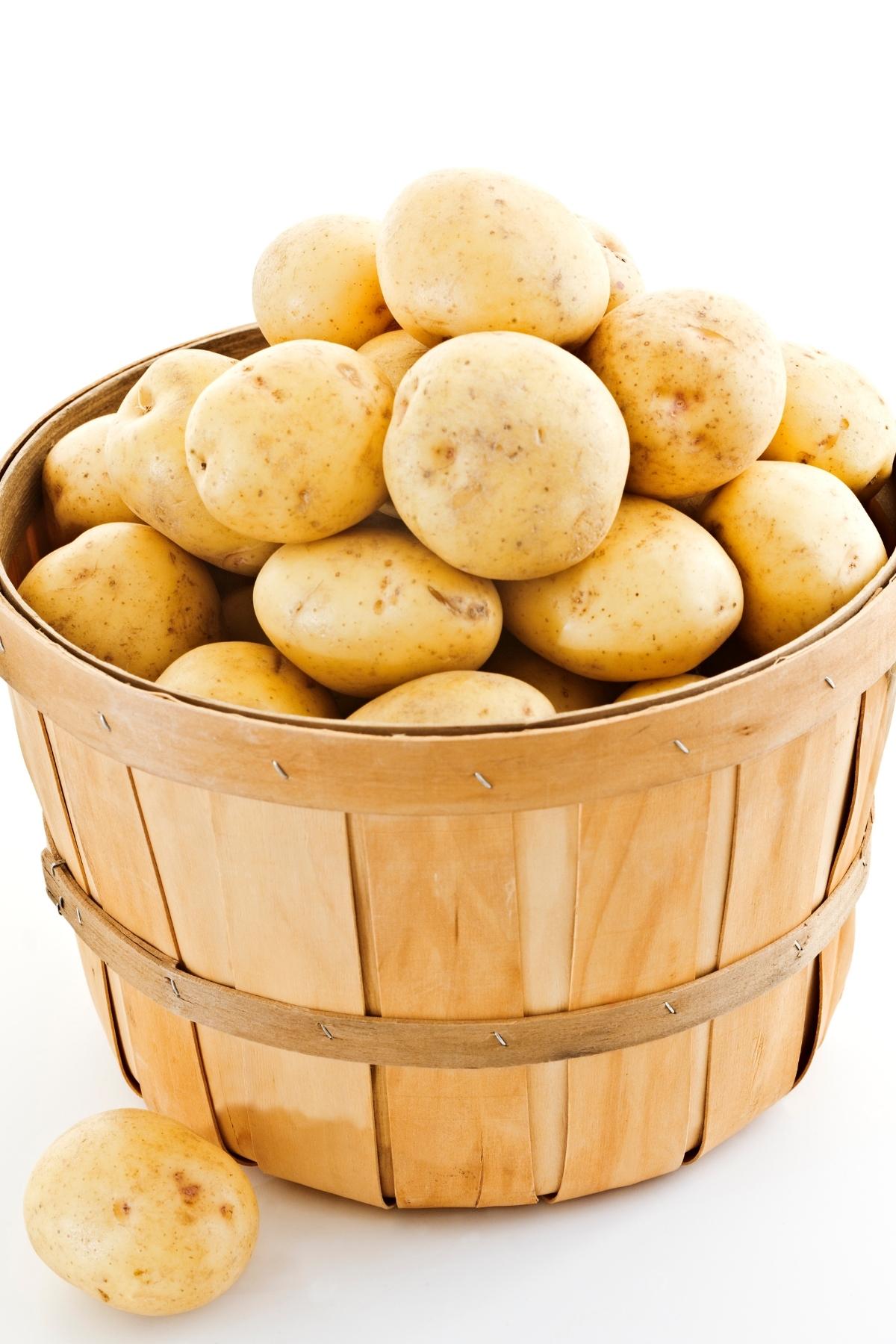 The type of potato you choose makes a big difference in how creamy the mashed potatoes come out.
Yukon gold potatoes or any yellow potatoes are the best potatoes to use because of their medium starch content. They create the best mashed potatoes because they come out fluffy and creamy every time. Medium starch potatoes are the perfect all around potato to use in many different ways.
I also sometimes use russet potatoes or red potatoes but I always prefer yukon potatoes for their amazing creamy texture when mashed.
Russet potatoes make better french fries or baked potatoes because of their high starch content.
Tips
Make sure to peel your potatoes and quarter them to roughly the same size. This helps them to cook faster.
If you're peeling the potatoes ahead of time, cover them with cold water to make sure they don't turn brown.
Add the milk in when you cook the potatoes, so that you don't have to warm up the milk in a separate pan and add it in. So for 3 pounds of potatoes, I add in ¼ cup of vegetable broth and 1 cup of unsweetened and extra creamy oat milk. When the warm milk is whipped with the potatoes, it makes them really fluffy and creamy.
Cook on high pressure for 10 minutes. Then let it natural pressure release for 3-5 minutes. After that, open the steam release valve for a quick release, if you're in a hurry.
Keep the electric pressure cooker on a warm setting until you're ready to serve. You can also let it naturally release the whole way. The potatoes won't overcook.
Add some non-dairy butter (my favorite is Miyoko's) and salt to taste. You don't even need to transfer it to another bowl, just mash everything up in the instant pot with a potato masher or immersion blender.
If you'd like to make this even more creamy, you can add a tablespoon or so of vegan sour cream, like Kite Hill or even vegan cream cheese.
If you want a super creamy, whipped texture for your potatoes, use an electric hand mixer, or push the potatoes through a potato ricer, then mash.
To add even more flavor, you can add some fresh herbs and top with a little olive oil and black pepper.
Sometimes, I love adding some cloves of garlic to the instant pot when the potatoes are cooking, then they just get mashed along with the potatoes. You can also use some garlic powder.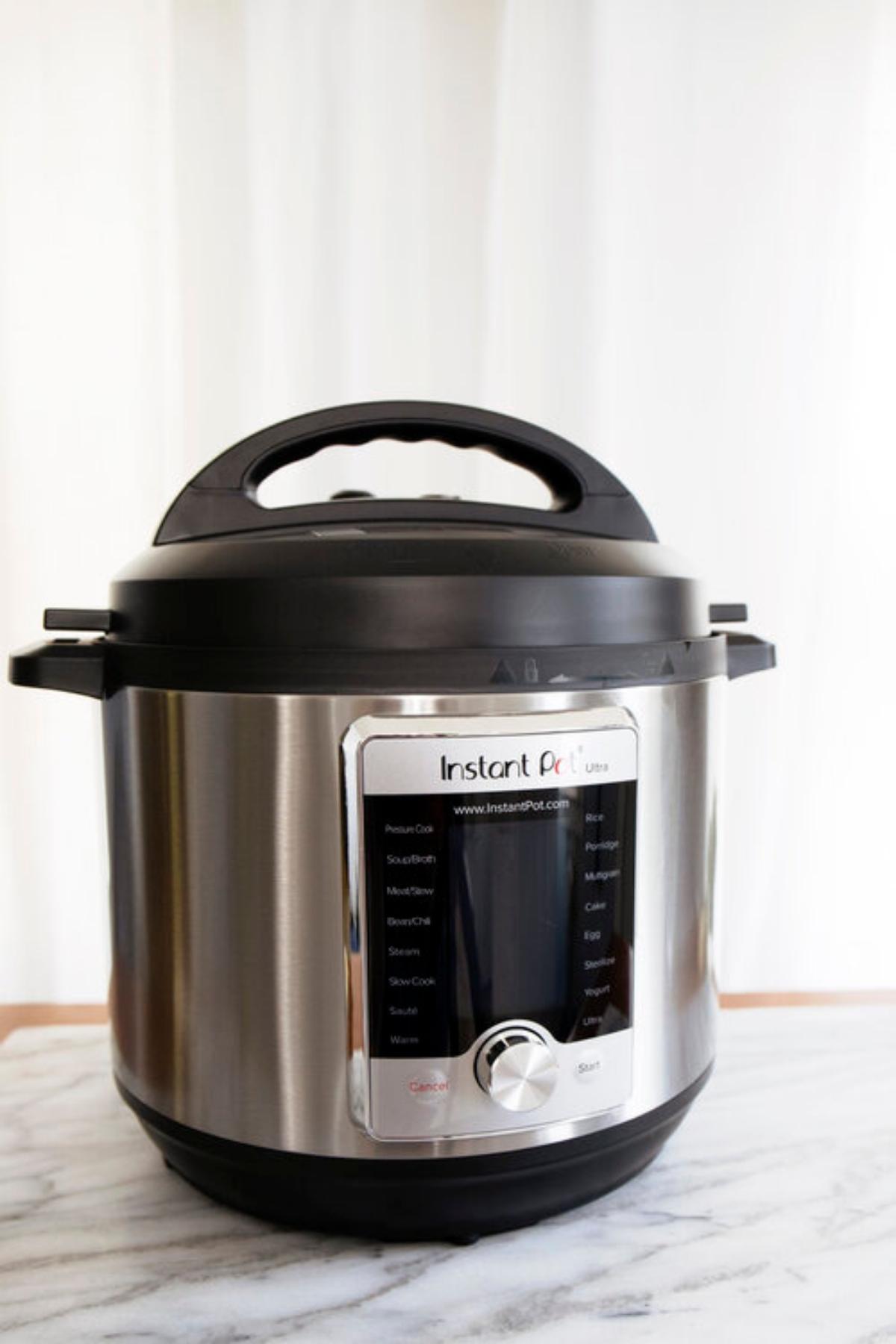 Best non-dairy milk for creamy mashed potatoes
For dairy free mashed potatoes, unsweetened and plain, extra creamy oat milk is the best. It won't leave an aftertaste at all, and it makes the potatoes super creamy and delicious.
Unsweetened and plain coconut milk is also nice. It won't leave a coconut flavor at all.
Unsweetened cashew milk is also super creamy and delicious. It won't leave an after taste either.
Don't use soy milk. It will always leave a weird after taste. Even if it's plain and unsweetened.
Almond milk gets the job done, but I find it leaves a slight after taste that I don't care for. Other people don't mind it at all and love using almond milk.
Best substitute for milk in mashed potatoes
If you don't have any milk at all in the house, you can just use vegetable broth, vegan butter and salt.
If you'd like to make it a bit fancier, you can use non-dairy heavy cream or whipping cream. These are a great choice for creamy mashed potatoes. Silk and Country Crock have offer a delicious non-dairy heavy whipping cream.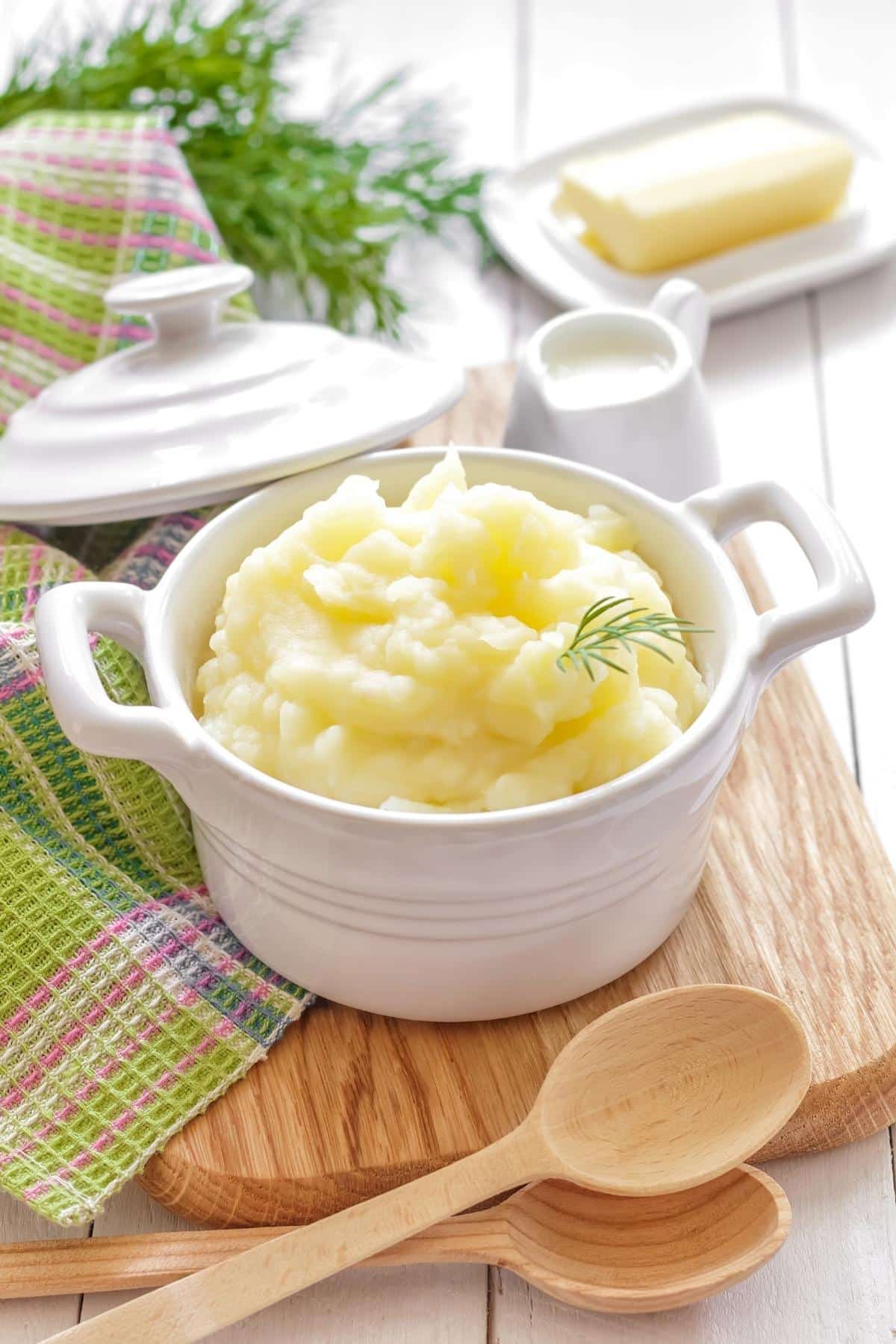 What to serve with mashed potatoes
Storing
Store your leftover mashed potatoes in an airtight container in the fridge for up to five days.
Frequently asked questions
Can you freeze mashed potatoes?
Yes! Mashed potatoes can easily be frozen. Just let them completely cool. Then store them in an airtight freezer bag. They will last up to three months.
Let them thaw completely before reheating. Reheat on the stove, and add a splash of milk and a little butter. You can also reheat in the microwave.
Do I have to peel the potato skins?
This is up to your personal preference. If you don't mind the texture of the potato skins, then you can leave the skins on a few of the potatoes.
Only leave the skin on potatoes that are have a thin skin like yellow potatoes or red skin potatoes.
Russet potatoes have too thick of a skin and the texture isn't good to leave on.
More easy vegan holiday recipes
If you loved this recipe, leave a 5 ⭐️ rating on the recipe card and comment below!
Fluffy instant pot mashed potatoes